Pimms & Play - 1st of August
We are holding another social evening on Sunday 1st August, 5-7pm, so that as many members as possible can enjoy meeting each other and having a hit if they want!
As before, it will be £3 per person for a beer or Pimms with nibbles! See you at the clubhouse and don't forget to check out our new logo tennis tops which are available to order.
---
Club Tournaments - Parent/child and Juniors
great turnout and "friendly fierce" competition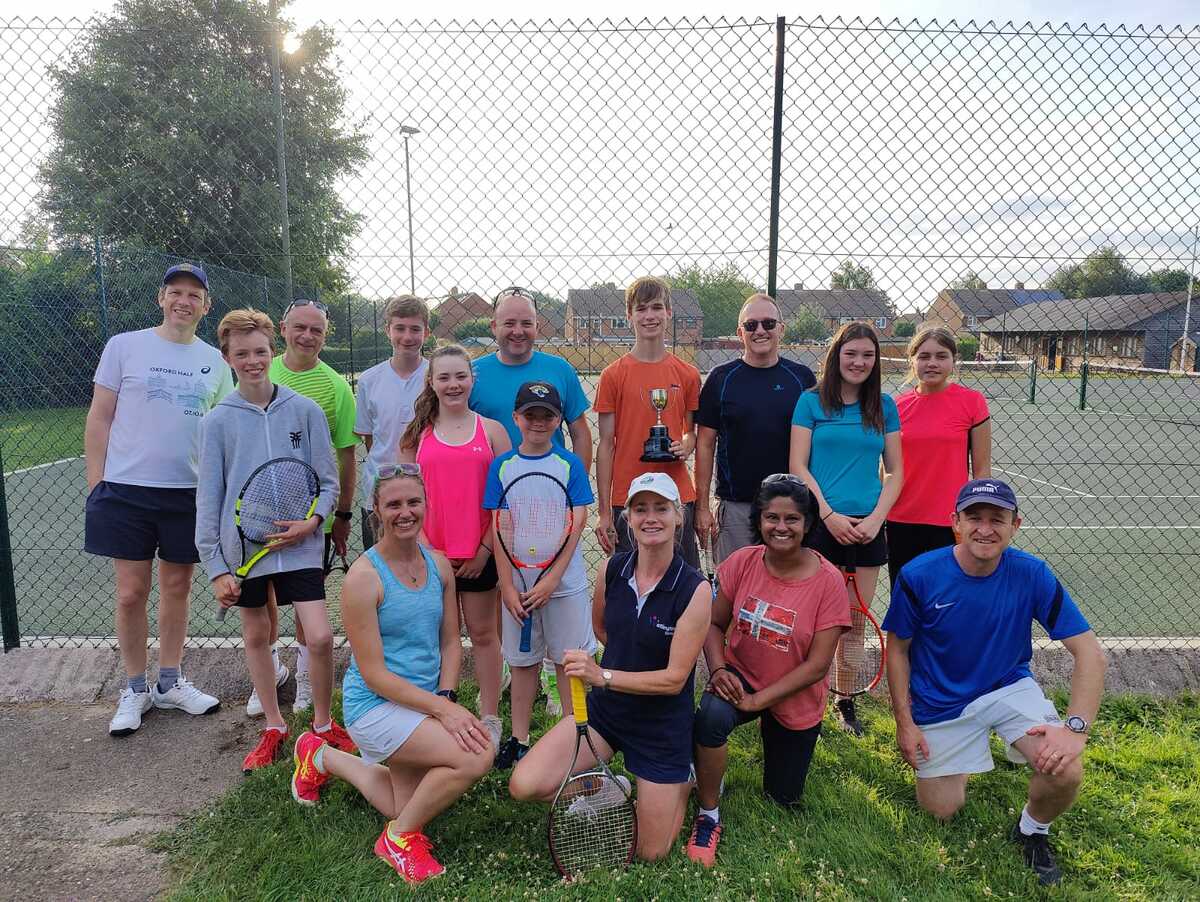 PARENT/CHILD 23rd July - Winners: Simon and Lawrence Dew (right) -- Runners Up: Nick and Joe Gowens (left)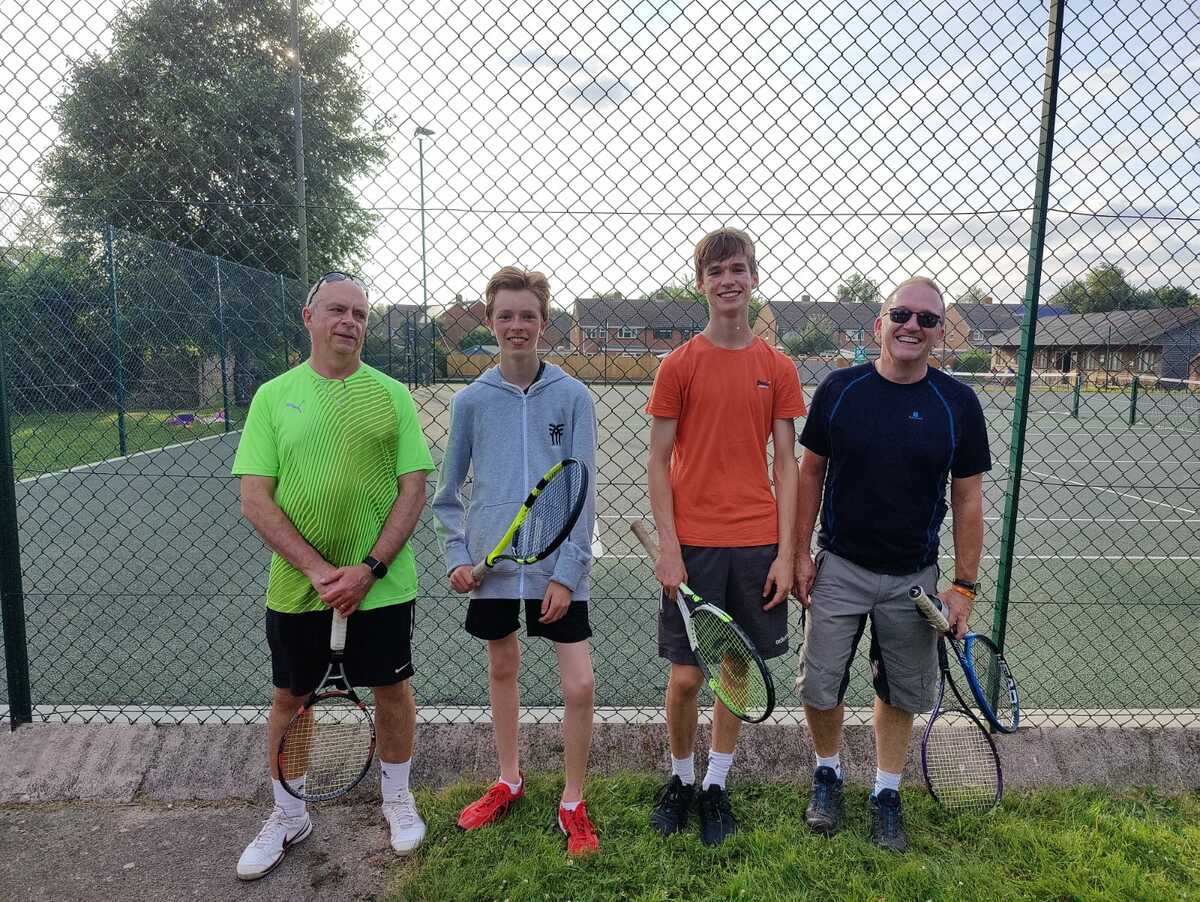 JUNIORS 24th July - Winner: Douglas Mogg (right) -- Runner up: Alex Wooster (left)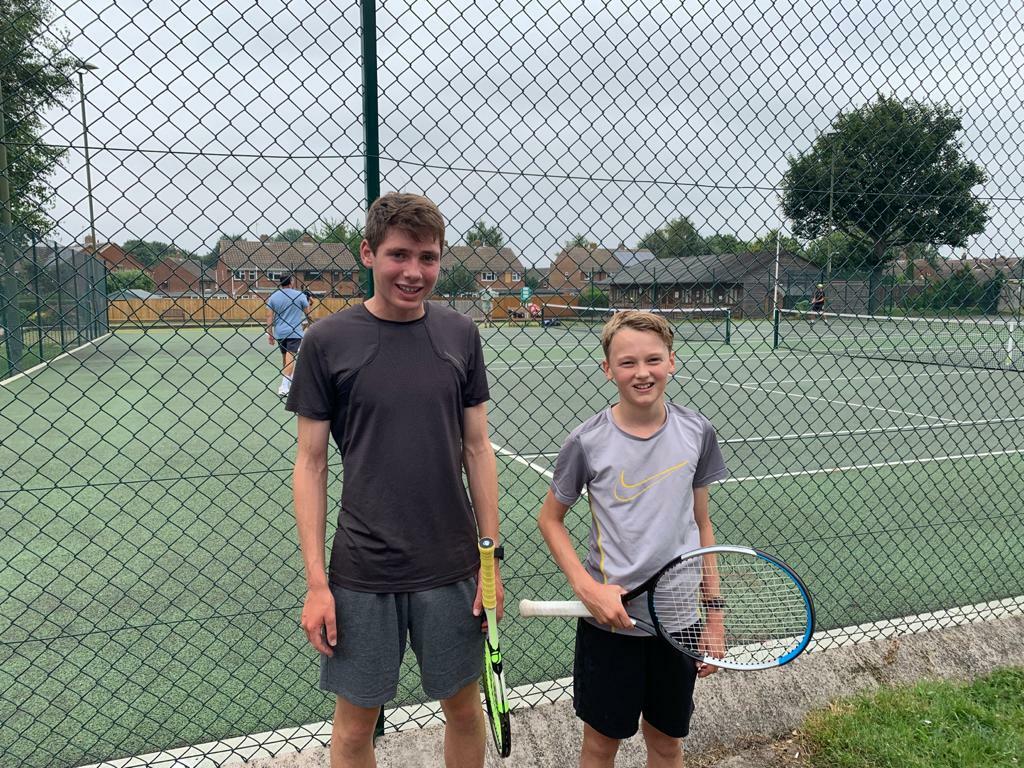 Spring Tournament
23rd May 2021

Great turn out for our first club event of the year.
Carole Ankers and Mark Morton were the winners this year.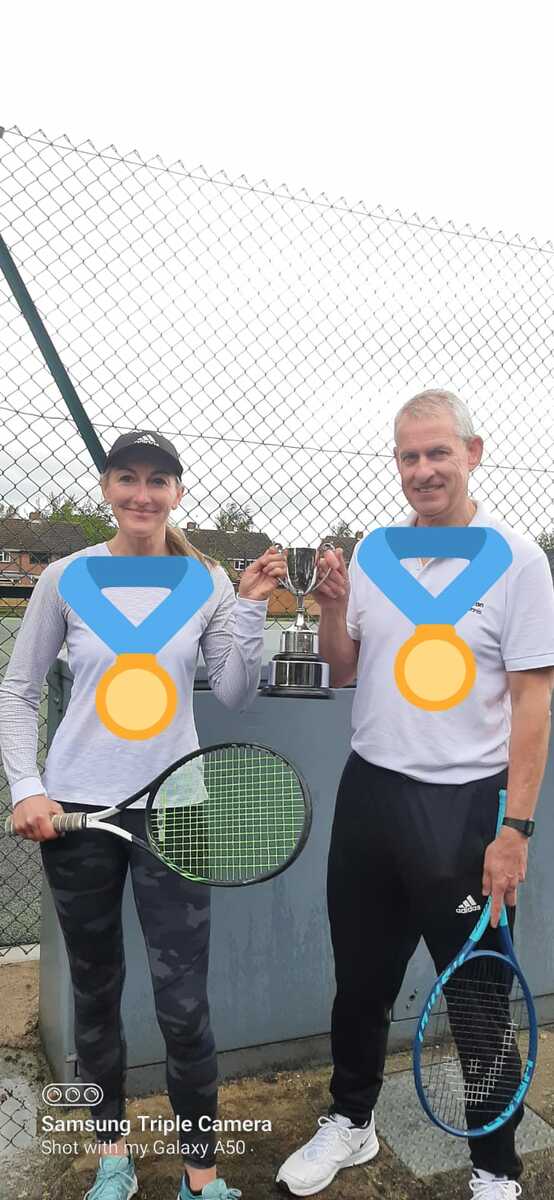 ---
Summer Tournament
1st June - 12th September 2021


About
The summer tournament for Men's and Ladies' Singles, Men's and Ladies' Doubles and Mixed Doubles competitions is running throughout the summer from June to early September.
A round-robin competition is running again this year for the singles tournaments and a standard knockout competition for all the doubles.
The draw has been made - good luck to all players.